Take a Look at what you will learn in class.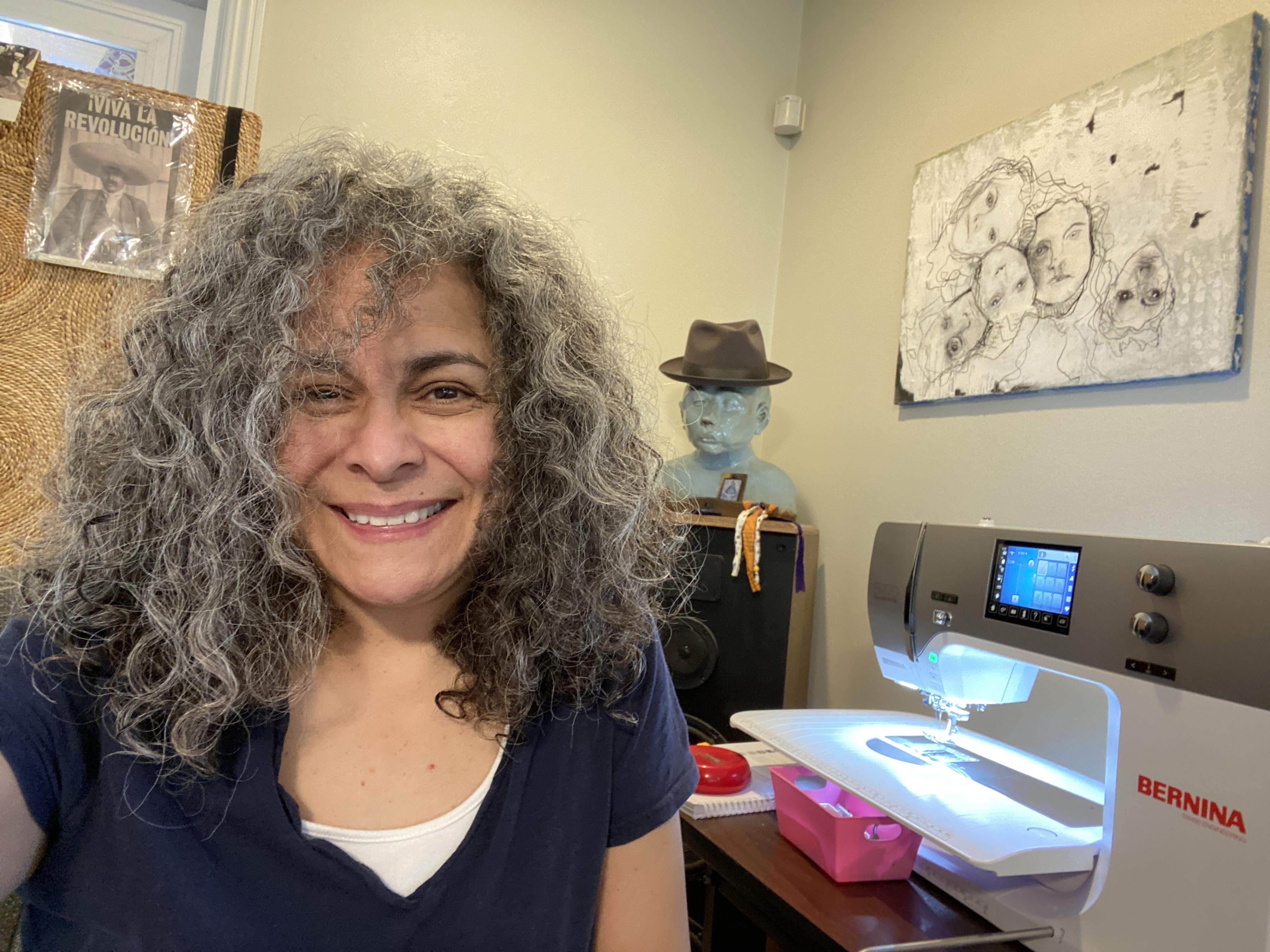 Meet Artist Beatriz Helton
I am a mixed media artist and have been creating art for the past 35 years. I teach how to make little books using methods that include: painting papers and fabrics and instinctual stitching which is my creative freeform stitching method . I encourage students to create without a plan, without judgement and above all to have fun allowing their inner child to play.
Website: www.beatrizhelton.com
FaceBook 
What to Expect from Tiny Tomes Class:


I will be teaching how to create two unique books with 2 types of binding using various techniques to strengthen brittle and weak pages while adding interest with collage elements, painted fabric, and instinctual stitching. I'll provide encouragement for creating without a plan, with no expectations while ignoring the inner critic so fun can be had by all.
What you can expect to learn in this 4 hour workshop. Finding the freedom of exploring new techniques that will leave you inspired and eager to explore in your new handmade books.
When does class start? Nov 7th 2021
Supply List will be provided once course is open.
Facebook Group is available once class is posted.
This content is prerecorded and you can watch and rewatch as often as you like.
How do you log in for class? You come directly back here.
Have questions? Email us at: [email protected]