Earth Dyed
Takes you on a journey of dying your materials and then
binding them into a journal.
My easy step by step process walks you through each stage of the process. The beauty of creating your own prints is they are your thumbprint in your work. We will explore two different techniques and use botanicals and produce to dye. The Journal we are making has me unique quirks just like me. I can't wait for you to go on this journey with me.
CLASS Begins Dec. 31st 2020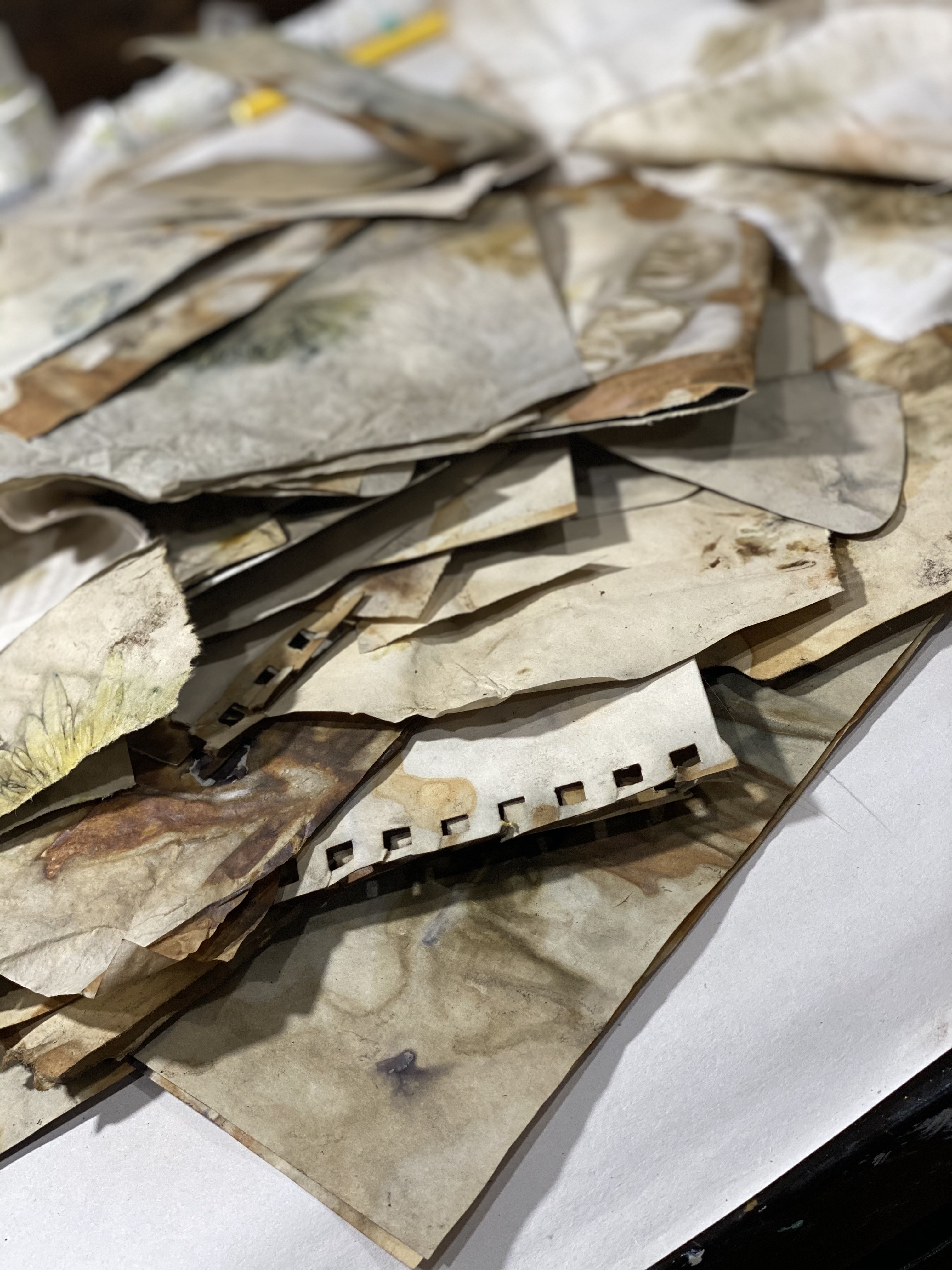 Eco Dyed
In this workshop I will teach you two techniques for using botanicals and produce to create lush dyed papers and fabrics.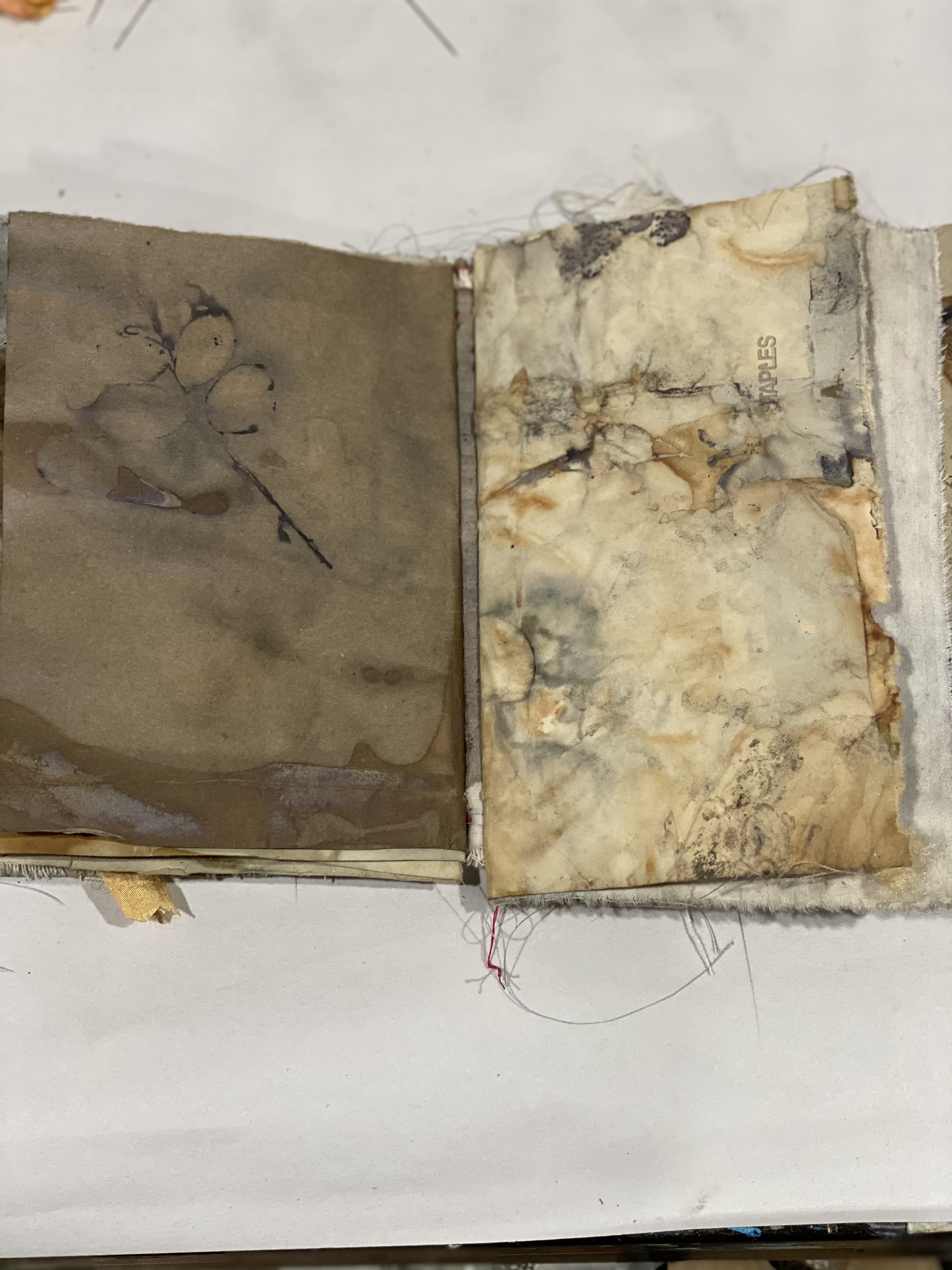 Bundled Signatures
Layering and tearing to create stacks of signature bundles.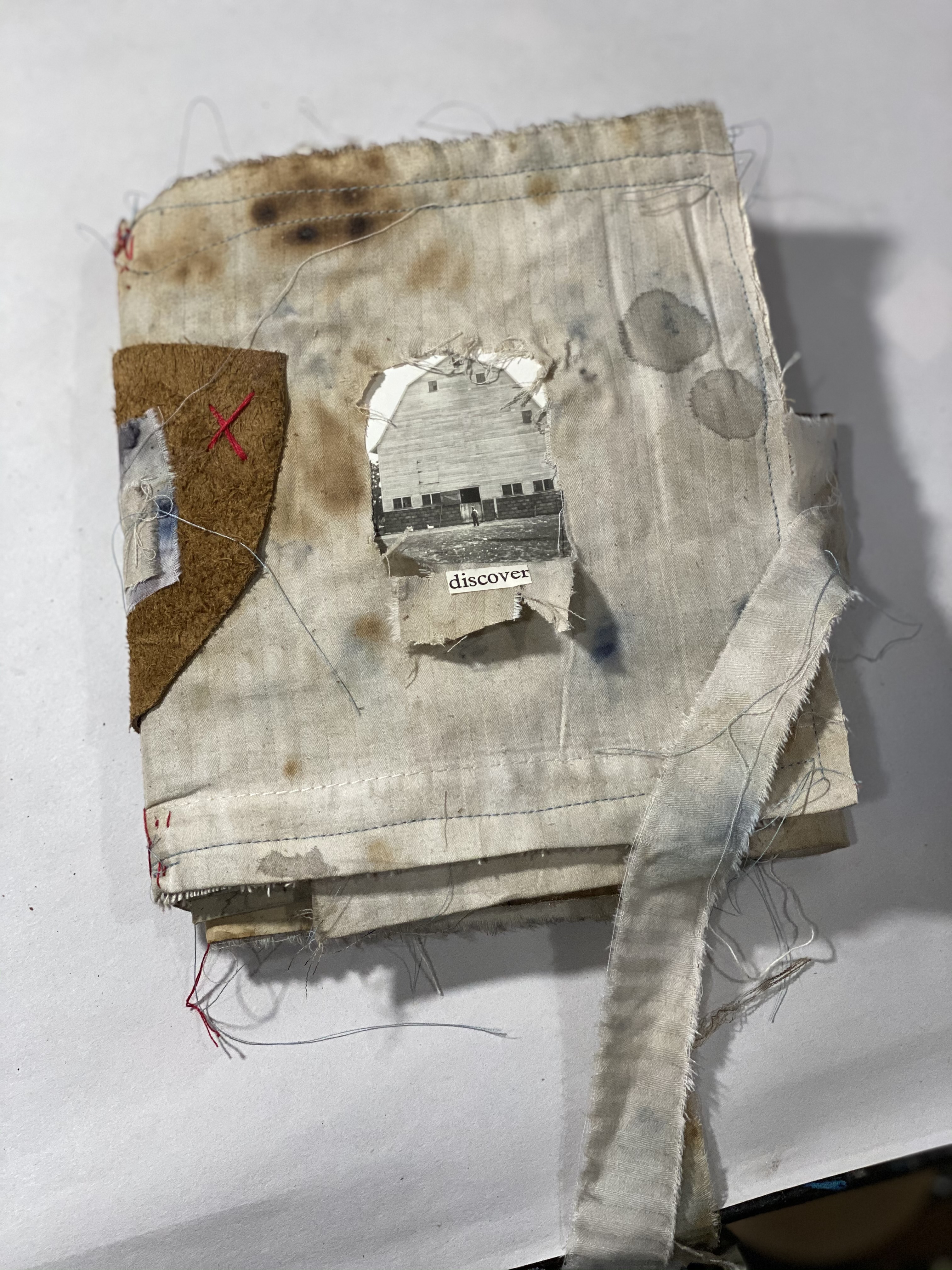 We will walk through using our beautiful dyed fabrics and papers to create a one of a kind journal.