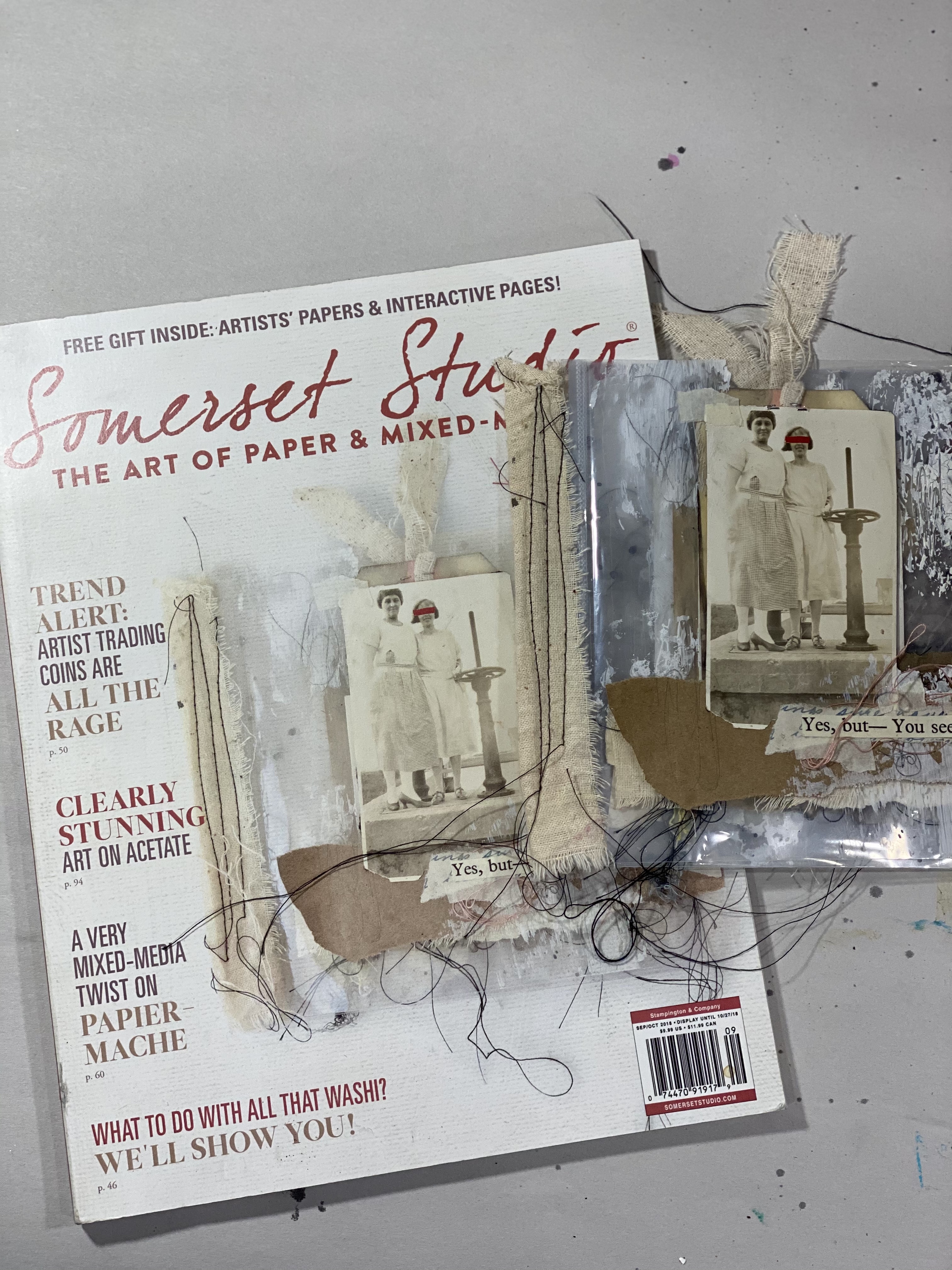 Through the Looking Glass
Through the Looking Glass is all about thinking outside the traditional paper journal and pushing through the what's possible. It's all about thinking through transparent layers. It is a packed workshop that shares how I created the journal that was featured on the cover of Somerset Studio's magazine.
What to expect? Learn the secrets of how to construct this clear journal, adding additional elements to the page and how to add beautiful finishing touches to the spreads. I am provided vintage images, eco prints and ephemera for you to print and use.
This would be a great book for memory keeping or stretching outside the box with new techniques. 5 hours of content
Instant Access to Content
*This course is modified from the Live Zoom workshop.
Tiffany is the southern gal behind the scenes. She lives on the Gulf Coast of Alabama with her husband, furbabies and chickens, all among the trees. She has a distinctive loose and playful style, and believer everyone has an artist buried inside. So if you love a good belly laugh and to have a great time creating you will enjoy her content.