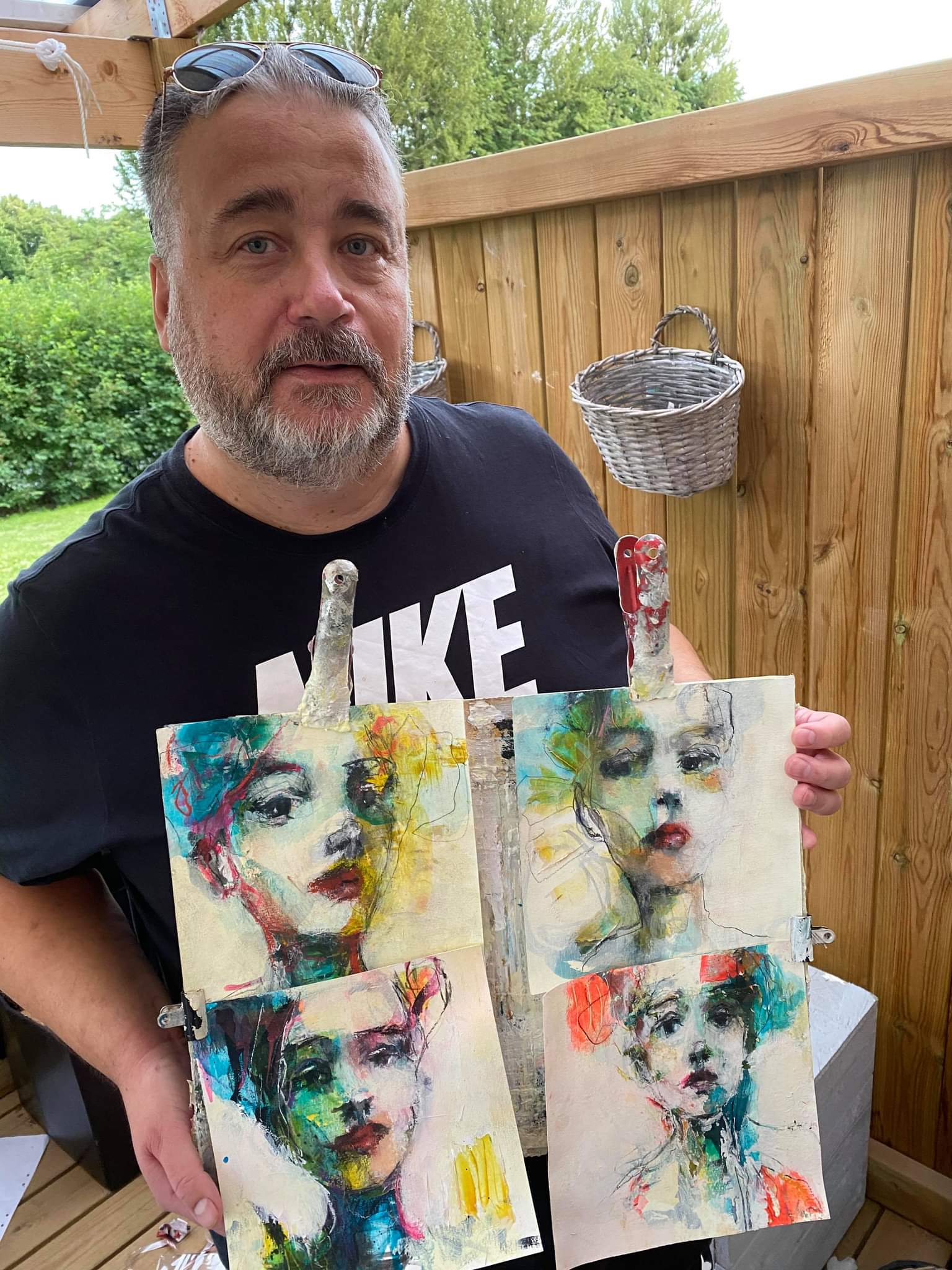 Artist Frank Forsman takes us on a journey through lots of mixed media layers to uncover two ladies. Frank talks through allowing yourself to not get caught up or "fall in love" too quickly but rather allow the layers to create the magic for you.
In this portrait class you can expect to go through many layers of marks, scribbles, and vibrant colors. Frank does a great job of sharing how to make modifications and end with an expressive portrait.
*4 Hours of Content
Who is this class for? ALL artist and any skill level
Do I need Special Supplies? Frank provides a list of the things he uses at the bottom of this page but encourages you to explore with the colors and mediums you have on hand.
When does class start? July 11, 2021
How long do you have access? Lifetime
Where do you see the class? You log in here and you will see any and all classes purchases through this creative academy.
These Classes are Prerecorded and means you can watch/ rewatch and move at your own pace.
Have questions? Feel Free to email me [email protected]
Take a look at what you can expect to learn in this class:
Supply List
Mixed Media Paper 8.5" x 13"
Charcoal sticks
Charcoal pens
Dry pastel earth tones different values
Dry pastel Grey scale
Wax pastel (Caran d'Ache neocolor aquarelle)  
Pens fluo color (Caran d'Ache)
All these acrylic colors below are transparent 
Golden acrylics nickel azo yellow
Golden acrylics turqoise 
Golden acrylics fluorecent Pink
Ink transparent raw sienna
Different transparent/translucent ink and acrylics of your choise.
Super heavy gel matt medium ( my choice is liquitex)
Titanium white 
*All of these transparent acrylic colors can be replaced by any of your own transparent favorites. 
*Pens and wax pastel also pick your favorite colors.
Entire Video on Supplies in the Class Room


Keep the Inspiration going with some of our other courses.