In this course you will be learning several techniques to incorporate and explore in your work. We will be walking through different mediums and exploring unique ways to include texture elements in your faces.Have you said "I can't draw a face" Well I am here to show you YES YOU CAN! You will be down the rabbit hole of filling sketch books and journals with interesting, imperfect faces.
We will start off with sketching, working with water soluble mediums, digging into pastels and learning unusual color combinations, exploring fabric and hand stitching and finish with a wall hanging.
When does class start? JUNE 8th 2020, anytime after this date you will have access to all classes.
How long will you have access? Lifetime access or as long as I'm on earth.
How many hours of content will you receive? You will get 3.5 hours of content that are broken down into lessons.
Will you need any special supplies? No, I encourage you to use what you have on hand and see where that takes you. (most of have a small craft store anyway)
Here is a list of supplies I used:
Bamboo Pens- https://amzn.to/3e9CWcs
Lyra Graphite- https://amzn.to/36trHJfUniball 
Stabilo Marks All- https://amzn.to/3c1Pd1c
Micro Air Pen- https://amzn.to/2Xnbf9z
Clear Gesso: https://amzn.to/3c2G7RU
Matte Super Heavy Gel- https://amzn.to/3d0M0Ae
Matte Medium- https://amzn.to/3d19pBH
White gesso- https://amzn.to/2A188Mq
Black gesso- https://amzn.to/3ecdMdp
Long Handle Stapler- https://amzn.to/2WWxfJe
NuPastels- https://amzn.to/2TyMGFs
Prisma Color Pencils- https://amzn.to/2ZzSsKK
Acrylic Inks in black, paynes grey and red
Sealer- https://amzn.to/2LViikl
Vintage Ledger or Book Cover- Roughly 14" x 11"
Handwritten paper
Kraft Paper
Old Envelopes
Random Pieces of fabric AKA Giblets Plain Masking Tape 
DMC floss- I use Black, 3 shades of green and white Along wth a embroidery needle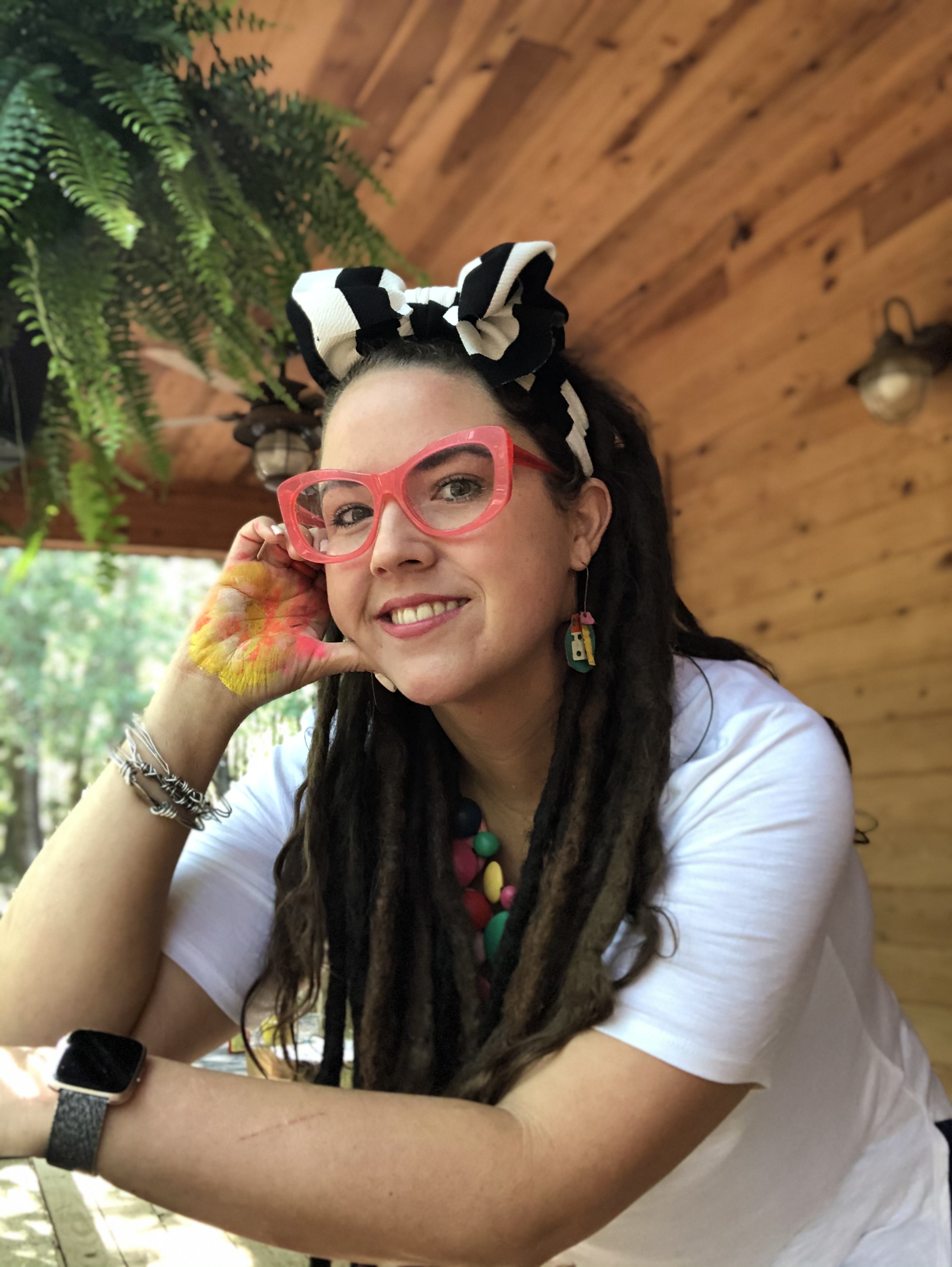 Hello and Thank you for being here!
I'm Tiffany Goff Smith the southern accent behind the art. I am a self taught mixed media artist that enjoys mess making and a good belly laugh. I believe that everyone is creative and somewhere along the road to being an adult we disconnected from the freedom of play. I am on a mission to spark that creative voice inside each and everyone of you.
I hope you grab yourself a nice glass of sweet tea and enjoy the classes I have made to create that spark.